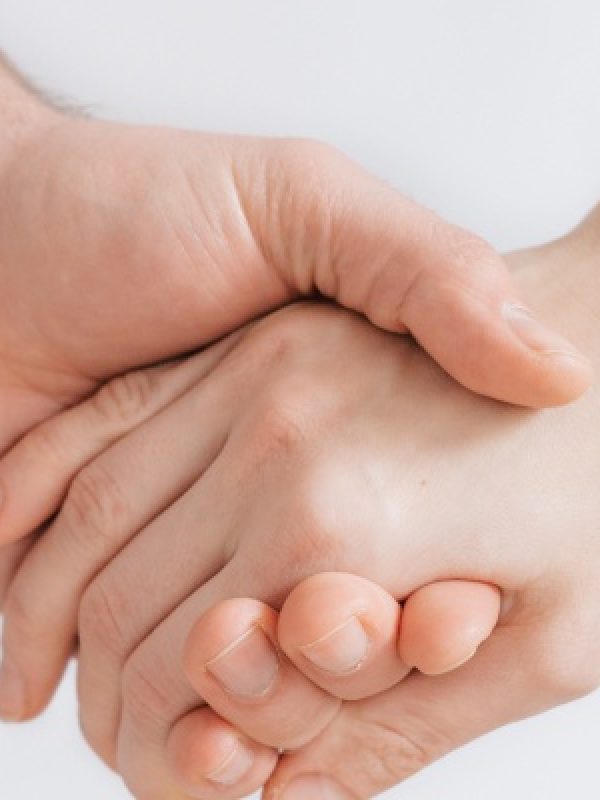 Board Certified in Interventional Pain – Spine & Joint

Board Certified in General Surgery

Board Certified in Anesthesiology

Fellowship Trained in Cardiovascular/Thoracic Surgery
Nearly 40 million Americans live with arthritis, and more than half of them are under 65 years of age. But Sham Vengurlekar, MD, at Premier Pain Institute in Phoenix offers a wide range of interventional pain techniques to help reduce your pain and restore your mobility. To find solutions for your arthritis symptoms, call and schedule an appointment online today.
What is Arthritis?
Arthritis is a disorder that involves the inflammation of one or more joints in the body that can cause pain, stiffness, and limit your everyday movements. The two most common types of arthritis are osteoarthritis and rheumatoid arthritis. Osteoarthritis is the result of the wear and tear of cartilage whereas any inflammation that occurs in the joints can be associated with rheumatoid arthritis. Arthritis mostly occurs in older people, however, it can happen to young adults as well
Symptoms:
Arthritis primarily affects the joints of your body and most commonly the feet, hands, hips, knees and lower back. Pain and inflammation are the main symptoms of the disorder. People also experience redness, swelling, joint warmth, locking of the joints, stiffness, weakness and tenderness.
In extreme cases, they also experience fever, gland swelling, weight loss and fatigue. It is important to seek attention from a good arthritis pain doctor when people experience these symptoms.
Common Misconceptions:
Arthritis doesn't only happen to old people. Almost 300,000 kids suffer from juvenile arthritis according to Arthritis Foundation. If young people don't take care and exercise regularly from a young age, it can be very easy to develop arthritis early. Furthermore, no matter what age you are, if you experience symptoms similar to arthritis, seek attention from an arthritis pain doctor immediately as it can help you prevent it from becoming worse.
Being overweight is a major risk factor. As there is so much added weight in the body, it puts an increased amount of pressure on the joints, doing more harm than good. This can lead to damage, in the long run, resulting in inflammation and wear and tear in the joints. According to research, people on the heavier side do not respond as well to treatment, hence losing weight can help reduce the severity of arthritis.
It affects more than 100 types of joints. Although the common areas are mostly the knees, hands and feet, it can affect several other areas. This is also why it is necessary to exercise all the joints in your body to keep them healthy. Additionally, even if you sense pain from an unusual joint in your body, it is good to get it checked by an arthritis pain doctor.
Risk Factors:
Arthritis can be genetic, hence people who have had siblings or parents with the disorder are more likely to get it themselves. Age is also a primary factor. Osteoarthritis is more common in older people, and the severity can increase with age if not taken care of. Also, people who have previously injured a joint while playing a sport is likely to develop it as well.
Diagnosis
The arthritis pain doctor will perform a physical exam first to check for swelling redness and warmth near the affected joints. They will also check how efficiently the joint can move. Hence they may make you do some simple tasks to test it. Depending on the type, the doctor can ask you to do laboratory tests, X-Rays, CT scans, MRIs and even Ultrasounds.
Sham Vengurlekar, MD, at Premier Pain Institute in North Phoenix and North Scottsdale offers a wide range of interventional pain techniques to help reduce arthritis pain and restore mobility. He creates a personalized approach to managing your arthritis pain based on the cause and the severity of your pain. Call Premier Pain Institute or schedule an appointment with Dr Vengurlekar online today.
Natural Treatment Options
There are some things you can do at home itself to relieve the symptoms of arthritis, however in severe cases, it is essential to seek help from an arthritis pain doctor.
Over-the-top painkillers can help reduce the pain for a short period of time.

Keep your joints flexible with the help of exercise. Strengthen the muscles around your joints.

Ice packs can relieve swelling and heat treatments like warm showers can help reduce stiffness of the joints.

Following a healthy diet that is full of fruits and vegetables will help improve your immune system and overall health
If you've tried the above treatments and the pain still doesn't go away, you will need to see a arthritis pain doctor. Other symptoms that are a cause for concern are intense pain, redness, swelling and fever.
Book Your Appointment Now